posted by hanle
The 2nd Chungmuro International Film Festival in Seoul
Lee Jee Hoon came to Chungmoro festival film .
There were a lot of special guests. He looked wonderful on the red carpet.
Stars came out in full force, from A-listers and all the way down, to the opening night of the 2nd Chungmuro International Film Festival, held on September 3rd. The celeb list boasted some big-name actors and even a few kpoppers (Girls Generation) who turned out in fine feather on the red carpet. (Well, minus a few sartorial? misses.)
Attendees included: Chae Rim (above), Jang Dong-gun (below), and event representative Kim Jung-eun, for starters.
The festival, headed under the theme "Discovery, Restoration, Creation," runs over the next week and closes on September 9th.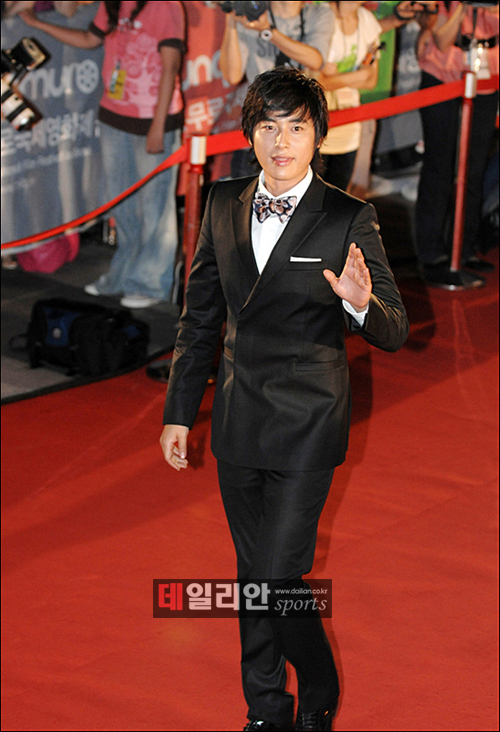 credit : soompi
_________________